SCOPE OF WORKS: Passive Stopping Works
This contract delivers all types of passive fire stopping works – fire doors, compartmentalisation, fire dampers, and structural fire protection to Optivo's London stock. We are FIRAS accredited and all of the work is undertaken by our own operatives, none of the work is sub-contracted.
This was a negotiated contract based on the successful work we are doing on the kitchen & bathroom renewal programme. This is the first contract where we have used our brand new, developed inhouse software – FireStop App. This app, which can be used on any
smartphone or tablet is able to collate all the information required to guarantee compliance.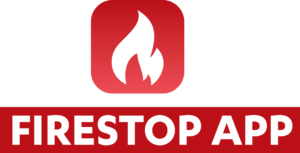 All properties are generated from Optivo's Compliance Data Management system – Riskhub. They are uploaded into our FireStop App
and to ensure compliance, everything is logged:
Before and after photos
Installers name
Materials used
Fire rating achieved
We have an IT team of five who develop and engineer such applications. Between them and our Operations team, we have built an industry-leading piece of information technology.
"I have no concerns with providing this reference for Pilon Ltd they have been working with us since January and have mobilised and completing works to a good standard within set time frames."
Kevin Brannon, Head of Fire Safety Delivery, Optivo Homes